Fishin' Buddy 140c
Fishin' Buddy 140c
The 140c Fishin' Buddy offers a 256 color TFT 320V x 240H 3.5" display, Down and Side looking sonar with 1000 Watts PTP power output. The ultimate in portability, with an ergonomic clamp mount designed to use nearly anywhere. No rigging, wiring or transducer to mount.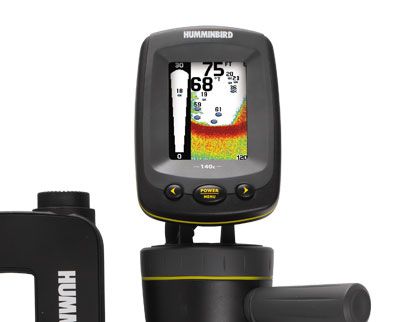 Display
3.5" diagonal
320V x 240H
TFT LCD
Sonar
Single Beam Down/Side
200 kHz / 34˚ @ -10db
455 kHz / 10˚ @ -10db
Depth: 240 ft.
(240 ft Down, 120 ft Side)
Shaft Length
Power Output
125 Watts (RMS)
1000 Watts (Peak-to-Peak)
Humminbird Fishin Buddy 140c
Click to Enlarge
Fishin Buddy 140c

$269.99

Free Shipping

We only ship this product within the USA.